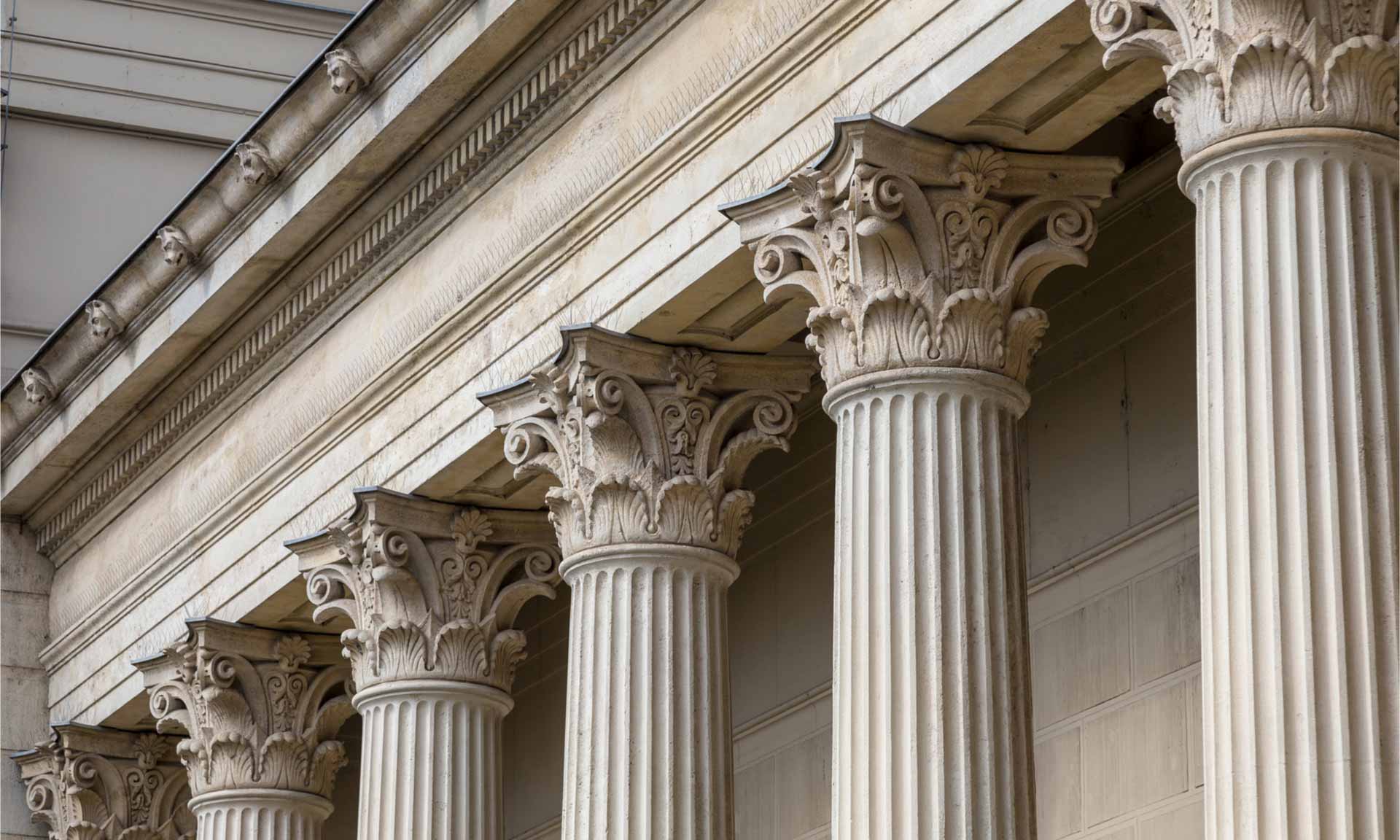 07/06/2021 by doyleadmin
15 essential tips for effective house-hunting
15 essential tips for effective house-hunting
1. Set yourself a deadline and focus
It can be a daunting and stressful time deciding on spending your life savings on a house that you want to love however it doesn't have to go on forever. You can easily find the house of your dreams and sale agreed in less than 12 months after starting your initial search. Having a set deadline you will be more selective in what you go to see when you are counting how many Saturdays you have left for viewings.
Following the steps below will help you become a confident, clear-thinking and focused buyer.
2. Do your homework
To be in the know about upcoming new homes schemes, register your interest ahead of time with the relevant agents to keep abreast of launch date viewings and developments. You will need proof of finance and documents from your bank showing an up to-date loan approval. When the bank is willing to fund you based on your current status, don't presume it is going to last.
As a first-time buyer you are eligible for contributions and incentives so be sure to go to revenue.ie to get an application number. Another option is the Rebuilding Ireland loan or the new affordable housing scheme.
If trading up and you see something you like before you sell your existing property, you need to talk to the selling agent, it can take eight to 10 weeks before you get a signed contract so you need to keep the lines of communication open. The majority of agents will work with the vendor to help you sell however some developers won't sell to someone with a home to sell, so you may have to wait until phase two.
3. Additional costs
In addition to the purchase price of the property there are other costs to consider.
The booking deposit is usually 2-5 % of the purchase price
Factor in stamp duty: the rate is 1%o f the purchase price on properties up to €1 million and 2 % on figures above €1 million.
There are solicitor's fees; a flat fee or a percentage of the purchase price.
A bank valuation will cost another €150 and a surveyor's report another €500.
 4. Location
Visit the neighborhood at different times of the day and night to get a feel for it. Note what amenities are within walking distance i.e nearest sports ground, gym, local classes for yourself and for children's extra curriculum activities(which is a great way to make friends in a new area.) Where is the nearest supermarket, bus and rail commuter options, if you intend to drive to work -check the mileage and timings in rush hours. Consider the the ambient noise from overhead flight paths or busy roadsand do you feel safe.
5. Schools
In some housing estates the catchment boundaries bisect the same street or road, buyers need to do their own homework to find out if the development's address falls within a certain school's catchment area.
6. Move in, Mentally – clarify the finer details
 When you find a house you really like, assume you have bought it. On viewing day everything will be immaculate, so switch off lights to see rooms in real daylight. Look at the storage being offered is there sufficient room in each room or is there a need for more when factoring in wardrobes, drawers and full size bed or is there storage available under stairs, is converting the attic an option?
Look at outside space: Is there sufficient driveway/off-street parking, storage for bins/ bike especially if buying a mid-terrace unit, the orientation of the back garden or balcony. Is the site big enough to fit a shed/ play area for children or is there a nearby green.
7.Compare, contrast and snag list
What kind of finish does the property need? Take a note of; proposed finishes, flooring, kitchen, bathroom layouts and brands in the appliance package. So double-check what is included in the sale. When you make your decision, you then need to do a comprehensive snag list. If purchasing a new house you should be allowed to review the property before final handover. Go through it room by room, checking the level of finish in the paintwork, kitchen and wardrobe joinery and in bathrooms check the tiling and that the plumbing and toilets work.
8. Get a valuation
Once the property is sale agreed, you will need to arrange a valuation. Your lender will want a professional valuation completed before they formally agree to lend you the money to buy the property. Your lender who will base their formal loan offer on this valuation.
9. Home Insurance
Before your mortgage cheque is issued, you will need to have home insurance in place. If you are buying an apartment, buildings insurance should be part of your management fee, so you don't need to arrange this yourself. However, you may still want to arrange contents insurance before you move in.
10. Mortgage Approved
Once all the conditions of the mortgage have been met, your lender will approve your loan for the property and the amount, and will send you a formal 'letter of offer' which sets out the details of the mortgage they are offering you. Your bank will send a copy of your letter of offer to your solicitor, along with other legal paperwork, so you should arrange to meet with your solicitor as soon as possible after getting your letter of offer.
11.Signing contracts
Your solicitor will explain and complete various documents with you. If you are happy with all the details, you formally accept the letter of offer from your lender, through your solicitor. Your solicitor will also check that the contracts are in order and if they are happy with the contracts. At this point you have legally agreed to buy the property.
You will then need to pay your deposit, usually 10-20% of the purchase price depending on whether you're a first-time buyer or not. You pay your deposit to your solicitor, who will arrange to have it paid to the seller through their solicitor. Once the seller's solicitor receives the signed contract and your deposit, in turn the sellers solicitor and seller will sign the contact.  At this point the seller has legally agreed to sell you their property. Both solicitors will arrange for a final closing date and time at which stage you will be given the keys to the property.
Once your lender is happy that they have all the paperwork, the mortgage cheque will be issued to your solicitor who will arrange to have these funds transferred to the seller through their solicitor.
12. Stamp duty
Stamp duty is the tax you pay when you buy a property. You will need to pay the money to your solicitor when they are closing the sale who will arrange to pay the stamp duty for you.
13.Local Property Tax – LPT
When buying or selling a property you may have to pay some or all of the Local Property Tax (LPT), which is charged on all residential properties in Ireland, depending on the time of year you buy or sell. The LPT currently falls due on 1 November each year. Visit Revenue's website for more information on the LPT.
14. Registration Fees
Registration fees are the costs associated with registering the title with either the Registry of Deeds or the Land Registry. Fees can range from €400 to €800, depending on the value of the property. Get information on fees at www.prai.ie
15. Collect your keys and move in
Once the balance of the funds has been transferred to the seller by the agreed closing date and time, the estate agent will call you and explain that everything is in order for closing. If you are also selling a property you should try and exchange contracts and close on the same day so you can move straight into your new home, if possible.
It is also now your responsibility to make sure that the property is safe and secure, so if you are not moving in straight away you should still visit the property. Keep in mind that some insurance policies may not fully cover you if the house is vacant for an extended period of time. You may also want to consider changing the locks, as other people may have been given keys to the property by the previous owner.
We here at Doyle and Company have worked on purchases and sales, we are familiar with the issues that might arise and offer a competitive rate. We are approachable and have a well staffed conveyancing department. Your solicitor will explain the process, be proactive and deal promptly with all quires as they arise. Doyle and Company offer a truly professional service at a competitive price.
Feed