Notary Public and Commissioner for Oaths
Finnian Doyle, Senior Partner of Doyle & Company LLP, was appointed as a Notary Public by the Chief Justice of the Supreme Court of the Republic of Ireland in 22nd November 1988.
What is a Notary Public?
A Notary Public is a Public Officer, appointed by the Chief Justice of the Supreme Court. The function of a Notary Public includes authenticating public and private documents; attesting and verifying signatures to documents in order to satisfy evidential or statutory requirements of foreign governments, of overseas institutions and regulatory authorities, protesting bills of exchange and promissory notes for non acceptance or non payments; drawing up ships protests, giving certificate as to the acts and instruments of persons and their identities. A Notary is empowered to administer oaths and take affidavits. They may draw up documents of a legal nature, take evidence as a Commissioner for foreign courts and also verify translations from foreign language into the vernacular and vice versa.
The Notary's official acts are executed under his official seal and signature.
We offer a comprehensive service to include notarising documentation, arranging for the Apostille to be affixed and where required, the consularisation of documents. We will advise on the required protocols of all Countries.
What documents are required to be notarised?
Powers of Attorney for the purchase, sale or otherwise of foreign property
Application papers for adoption of children abroad
Affidavit for use in foreign courts
Documents from institutions of this State for use abroad
Dishonoured international bills of exchange which need to be noted or protested
Several types of international contracts and commercial agreements
Please note when requiring the services of a Notary Public it is important that you bring your passport or Driving Licence and a recent utility bill.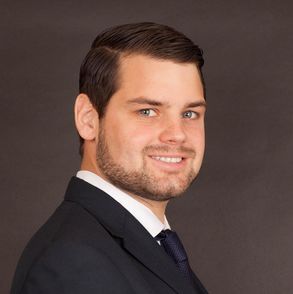 Caolán Doyle


Notary Public
Caolan a Partner in Doyle and Company LLP was appointed a Notary Public by the Chief Justice of the Supreme Court of the Republic of Ireland in 2002